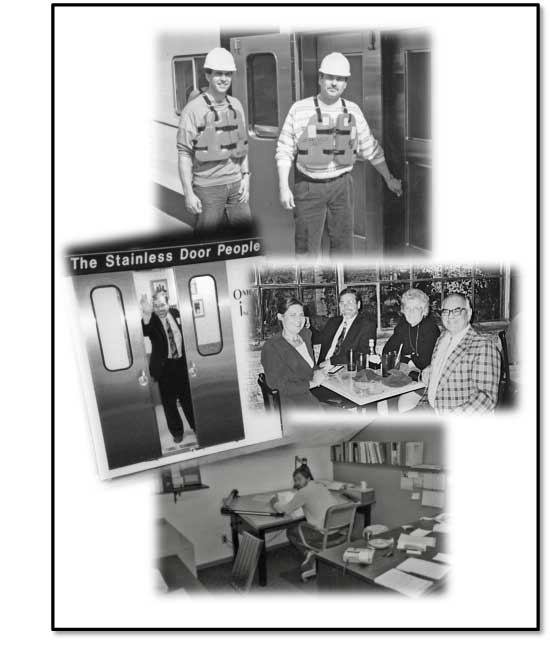 About Us
Omega Products, located in Waterloo, Illinois, was started over thirty years ago by Bill Ebeler as a custom stainless steel manufacturer. Initially, the majority of our products were for the commercial kitchen industry. In the early 1980's Omega was contacted by the late Alois Luhr of Luhr Brothers, Inc. to work on a couple of miscellaneous stainless jobs. Mr. Luhr appreciated the qualities of stainless steel with the regard to both appearance and durability, and then approached Bill to make a stainless steel door. Omega worked closely with the people at Luhr Brothers to design doors and showers that are practical, affordable, easy to install and also very durable. As component parts have become available to us the quality of our products has consistently evolved and improved.
Customers that have purchased Omega's doors and showers come to appreciate the quality and practicability of stainless steel. The results have created a well respected reputation in the marine industry. As a result of this, many of our customers have approached Omega's shop to customize a variety of stainless steel products and items for specialized needs. Everything we produce is made to order and shipped to fit whatever size application your project requires.
The demand for weather tight and durable stainless steel products has enabled Omega Products to invest in the latest technology and equipment. Having the best craftsmen and the best equipment opens the doors for Omega to provide a wide range of custom stainless steel solutions ranging from steel bins to church steeples.